Inside the Big Blue Van
This all started after a trip to Yellowstone in my sports car in 2009 where I camped for a few nights in a tent (and the rain). I was seeking a vehicle more suitable to the road-trips I wanted to take. It wasn't easy camping out of a 2-seater sports car, even by myself, and I wanted to bring my son on some of my trips. I waffled back and forth between a mini-van that I would customize myself or a large V8 van conversion, or possibly even a Class-C RV.
After careful consideration I realized that a mini-van would not be able to tow (an important option for me), and a full-fledged RV was not practical for a 1-person trip, so the middle ground van-conversion was sought after via Craig's List. I had one in the past and loved the freedom it gave me, so I searched for one similar to it and stumbled across, and purchased what is now my "Big Blue Whale" 2784 days ago.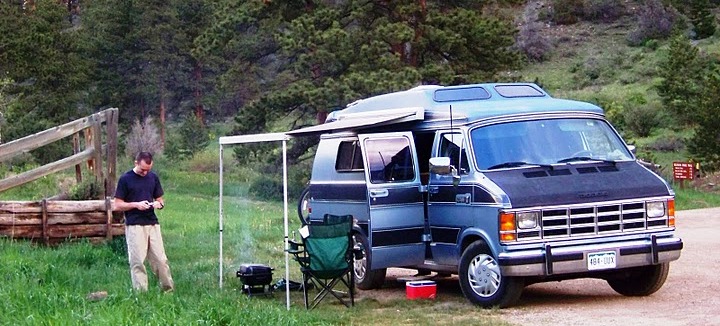 Though I have considered many a replacement, I simply can not find a more versatile road-trip vehicle. While the fuel mileage is poor compared to a passenger car, it is great compared to an RV or a Truck and trailer setup. It is large enough to pretend to be an RV and small enough to fit into a standard parking spot (only just) for which-ever suits me best that day.
Van comforts;
92 sq foot of interior space
5.5ft of headroom
Can sleep 3 people
Small 120v & 12v fridge
Inverter to power 120v appliances
Full 120v power shore-power wired
Portable flush toilet
5000lb towing capacity
Two deep-cycle batteries (200 Amp hours)
10ft retractable awning
Full LED interior lighting
In 2014 the interior has rebuilt, once again, to a fresh layout which gave me some dedicated desk space, a closet, and a much needed longer bed to sleep on.
In early 2016 the interior went through a minor renovation to make it girl-approved, and repainted at the end of 2016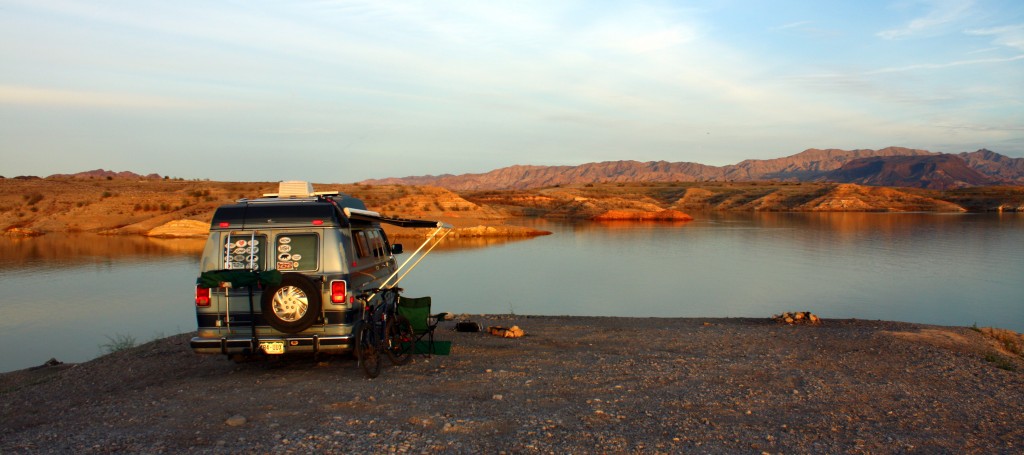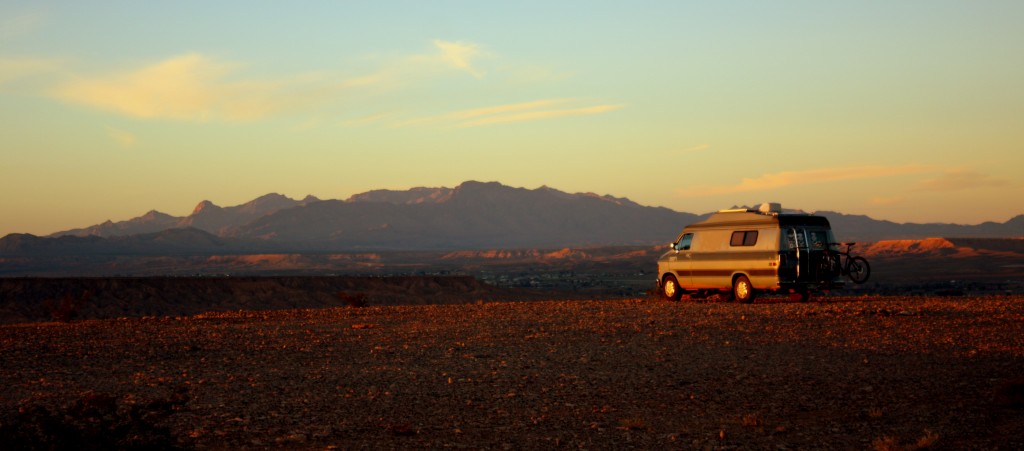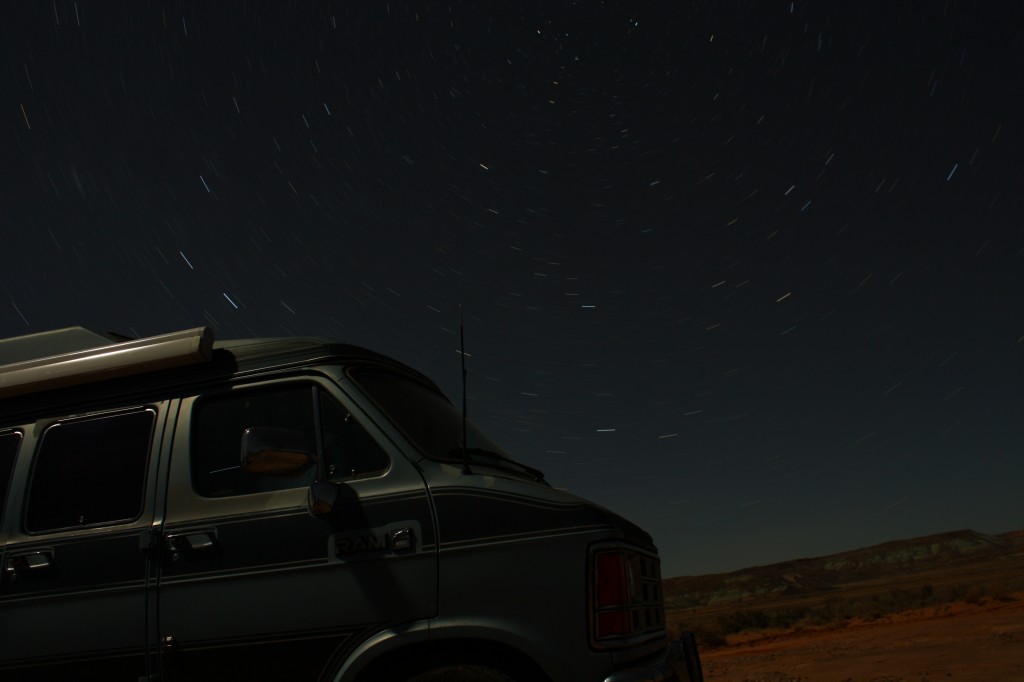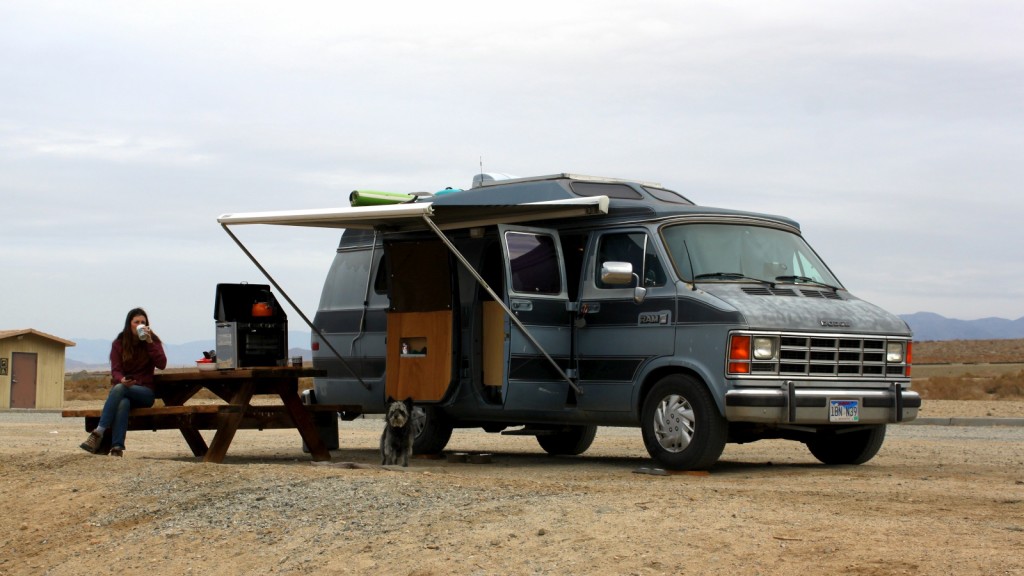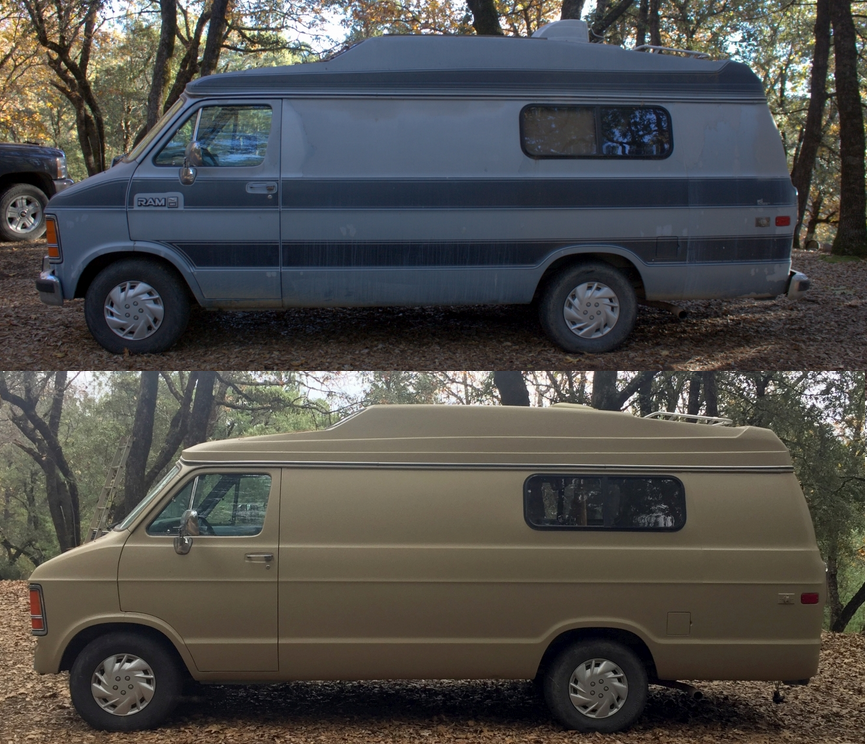 Interior images: