Bringing your guns to Alaska?
Bringing guns into Canada is not as difficult as you may have heard, but there is some red-tape that you must accept before moving forward. The first thing to know, and one of the first questions they will ask you at the border is where you are going in Canada. Non-residents are NOT allowed to even transport a gun through a National Park in Canada. If you are declaring any guns and admit to wanting to see a National Park you will be denied the permit. So, choose your words carefully when answering this question or leave the National Parks for another trip.
Long guns (guns over 26″ in total length) are mostly accepted as long as they are bolt, lever, or pump action. These are easily transported through Canada. Semi-auto rifles with no more than 5 round capacity can also be permitted, but there is a long list of restricted semi-auto guns so double check first.
The steps to transport your bolt, lever, or pump long gun is;
1) Downloading and filling out the Non-Resident Firearm Declaration (Form RCMP 5589 / CAFC 909). Do not sign the document until instructed by the border guards. The cost to declaring long guns is $25.
2) Ammo does not need to be declared in the same way, but you will be asked about it. Be aware that there are limits based on what you will be doing with your guns while in Canada. For "hunting" you are limited to a fairly low (a few hundred) number of bullets you can bring. "Competition" allows more, but not as much as you may think. "Personal use", such as protection from bears and other wildlife, allows you to posses thousands of bullets (5000 I believe), so if asked there is your answer.
3) Once declared and accepted, the document becomes your "permit" to possess only those specified guns. Keep it with you at all times. You will need to renew after60-days, but you may use the same paperwork to do so.
4) You are bound to the laws of Storing, Transporting and Displaying Firearms which is much like same laws in many parts of the USA. Basically, you will have them in a locked case (or trigger or chamber locked) with the ammo stored in a locked case and located in a different compartment of the car then you or as far from the driver as possible for cars without a trunk. If leaving the vehicle, they should remain locked in the trunk and/or out of view and the vehicle should be locked.
For the long guns, that is it. Pretty straight forward and very few issues that will pop up.
References;
http://canada.usembassy.gov/traveling_to…anada.html
http://www.rcmp-grc.gc.ca/cfp-pcaf/infor…ex-eng.htm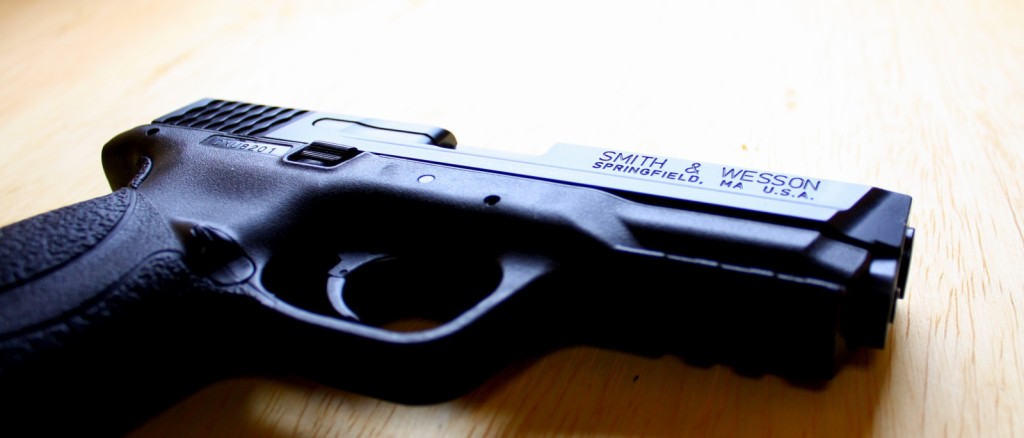 Handguns are a whole different story…
Most handguns are NOT permitted. Anything with a 4″ or smaller barrel and/or a capacity of 10 bullets or more is not going to be permitted. This does not leave many handguns on the allowed-list, but there are a few still allowed, such as large revolvers. Still, transporting a hand gun through Canada requires a special permit and before I go on to tell you the steps in how to acquire this permit I am going to stop here and tell you what I have been told by the local  firearm dealers; If I were to get a Canadian pistol permit, they want a photo of it, as they have never seen one before. Basically, while the RCMP has a program to issue these permits, they never do issue them. Even Alaska law enforcement officers are denied a Canadian pistol permit, so the chances of average Joe getting one is exactly 0.00%.
Instead, I am going to tell you how to get your pistol to Alaska if you so wish. The easiest way is to ship it, but you must understand some American laws before you do attempt to ship a handgun.
Inter-state commerce laws are in place that says…
1) You may only buy a handgun in your HOME state *
2) You may only ship a handgun to a federal firearms dealer (FFL)
3) You may only take possession of a handgun from a FFL in your home state
… see the problem?
* a half-truth. You can often "buy" it but not take possession of it until it is shipped to your home state
If you ship your gun to a FFL in a different state, that FFL can not give it to you. In my case I was going from Colorado to Alaska. The handgun would have made the trip, only to be re-shipped back to Colorado where I could take possession of it. Stupid right?
Well, luckily, the Federal Agency Alcohol Tobacco & Firearms goes on to inform you just how to work around those pesky Federal Laws (top of page 4 of this PDF)
"Any person may ship a firearm to himself or herself in the care of another person in the State where
he or she intends to hunt or engage in any other lawful activity. The package should be addressed to
the owner "in the care of" the out of State resident. Upon reaching its destination, persons other than
the owner must not open the package or take possession of the firearm. "
In summary;
1) You must ship the package to a FFL (don't ship the bullets)
2) You must address the package to yourself, but "in care of" the FFL and to the address of the FFL
3) That FFL should know ahead of time that it is coming. Thanks to another Federal Law the FFL is not allowed to open any package addressed to your name.
4) Since he never opens the package he never legally takes possession of the gun which means you never legally lose possession of it. Basically, he is giving you a package, not a gun.
5) Do expect to pay that FFL a fee (about $30) for that service.
Here is the other problem with shipping a gun to another state; you may NOT use the US Postal Service to ship handguns unless you are a FFL.
"handguns are not mailable through the United States Postal Service and must be shipped via common or contract carrier.(18 U.S.C. §§ 1715)"
Since private individuals may not ship a handgun via USPS, you are left with UPS or FedEx and both of those companies will do so ONLY with over-night shipping. They provided this service for me at a cost of $118 to ship a single handgun from Kalispell, Montana to Fairbanks, Alaska.
Another less costly option is to bypass UPS and FedEx all together  and have a local FFL ship your gun to the FFL in the other state. Since a FFL may use USPS and do not have to ship over-night, it is significantly cheaper. I shipped my handgun back to the lower-48 this way at a cost of $60 as opposed the the $118.
Ship your magazines with your handgun! If you have pistol magazines with capacity greater than 10 rounds you will not be allowed in Canada. Since you can not ship your pistol ammo, you will be carrying it through Canada. That is OK, but keep your handgun shipping receipt nearby, you will be asked for it at the border crossing after you honestly answer their questions about what ammo you are carrying.