Rainy day on the Blue Ridge Parkway
A drive up – or down in our case – the Blue Ridge Parkway is a must when in the area of the Smoky Mountains, so on our first full day in the area we went for it… even the dogs came along. Never mind the weather reports, the views would be great from inside the warm truck while we drove up the Blue Ridge Parkway. Wrong!
What was a light sprinkle back at camp down at the bottom of the Smoky's was a full fledged storm the few thousands feet higher in elevation where the Parkway is. Only in the very first few miles were we able to use a pullout and view one of those amazing scenic vistas. After that, as we climbed higher into the mountains, our visibility was only a few dozen feet in any direction thanks to the heavy fog smoke.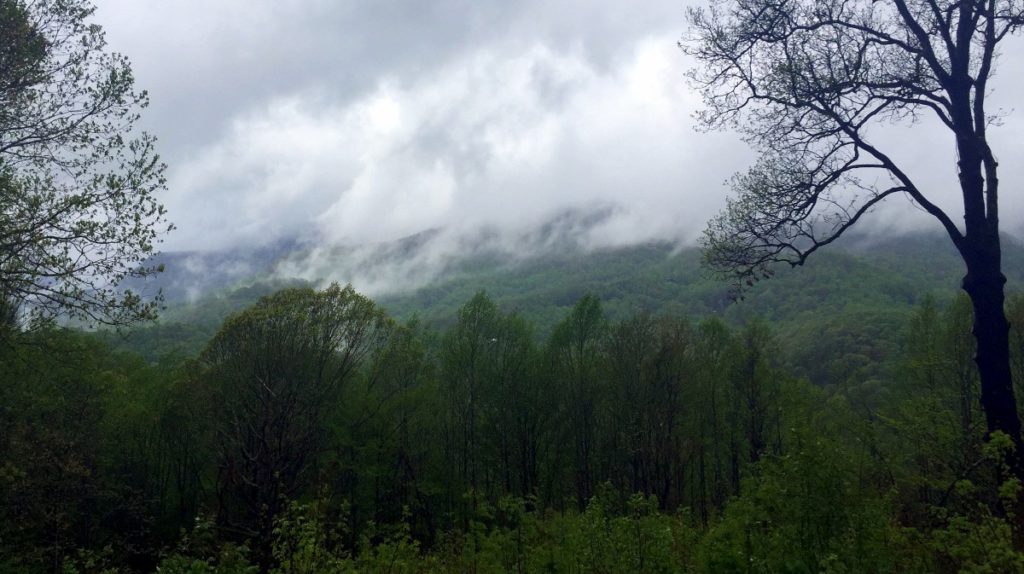 We made it about 50 miles up the parkway over the course of a few hours of slow driving. While the vistas eluded us, the rain made dozens and dozens of impromptu water falls along the road. The roadside rocks were literally poring water onto and across the road. Eventually, after getting ourselves soaked trying to run into a convenience store for some hot chocolate, we turned back towards camp.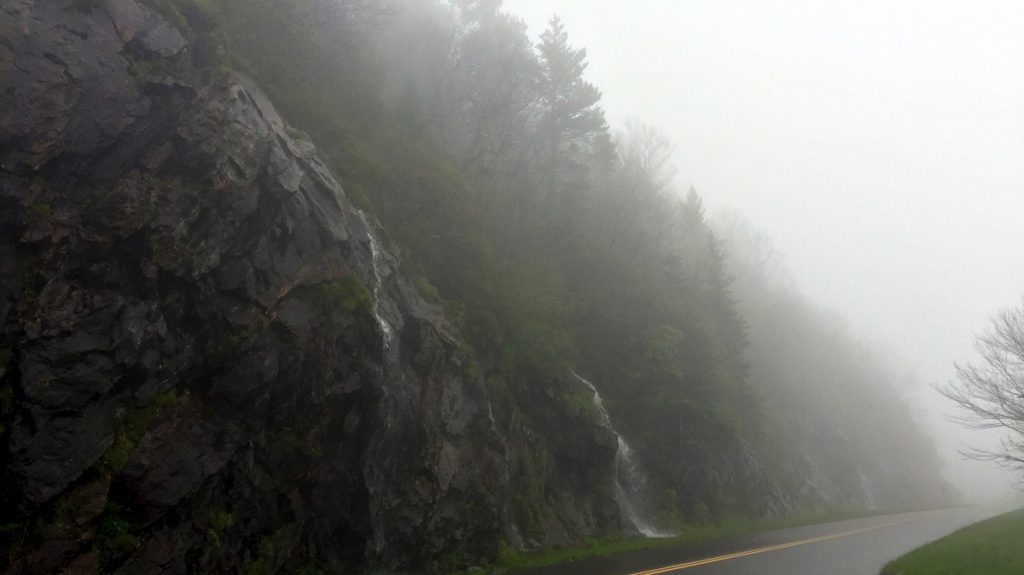 Although we did not get to see those majestic views that are so often photographed, we did get a memorable adventure exploring the Smoky Mountains this day.