Great Smoky Mountains
Finally, some mountains! It has been far too long for this mountain man to be away from home. The Great Smoky Mountains came to my rescue – literally pulling me out of a months long funk of grumpiness (ask Kerri, she knows). I have been looking forward to visiting this part of the country ever since I began my travels back in 2010. To me, it is the only reason to go East of the Rocky Mountains.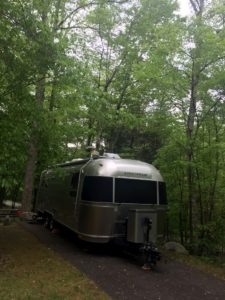 As we neared the mountains I learned why they are called the Great Smoky's. It is due to the fog and mist that lingers over the mountains constantly. I figured some of the original mountain men were trying to look badass by calling them "smoky". The Great Misty Mountains would have been just as cool a name, as long as you were not looking to come across as badass.
Our initial entry to the park was well off the beaten path; to Deep Creek Campground, well on the outskirts of the main areas of the park. Just inside the park, and just outside the small town of Bryson, North Carolina, Deep creek proved to be just what I needed to settle back into dry-camping and a bit of solitude. We have pretty much had the run of the place all week, maybe due to some rain coming in mid-week keeping the crowds away. Sounds good to me.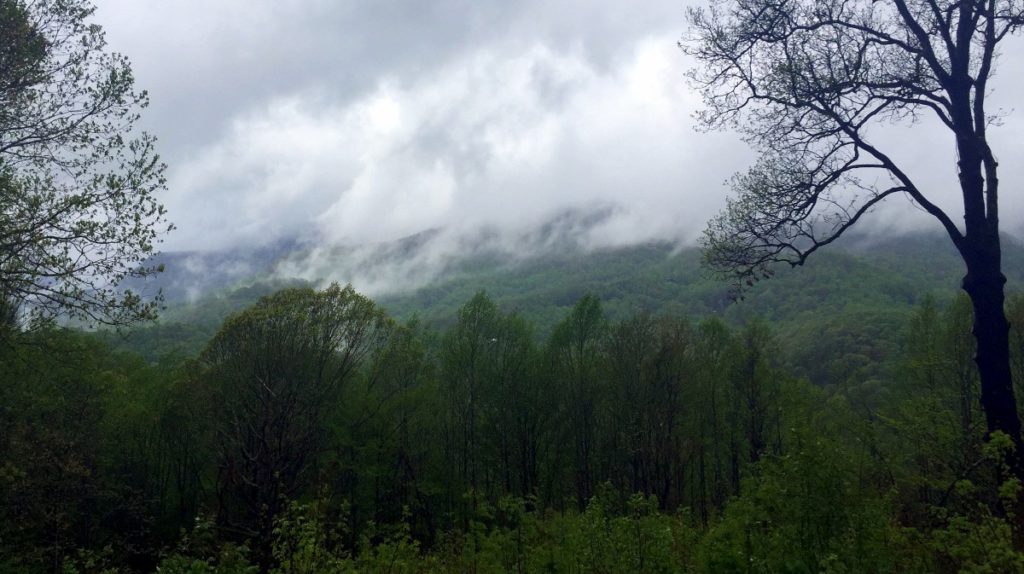 Kerri and I woke early each morning to hike a few miles along the trails leading from the campground. Three different waterfalls are nearby, which we were sure to visit. The calorie burning is much needed after months in the South. With all it's good food, combined with the humidity and bugs keeping us indoors, we were really in need of some good old fashion exercise.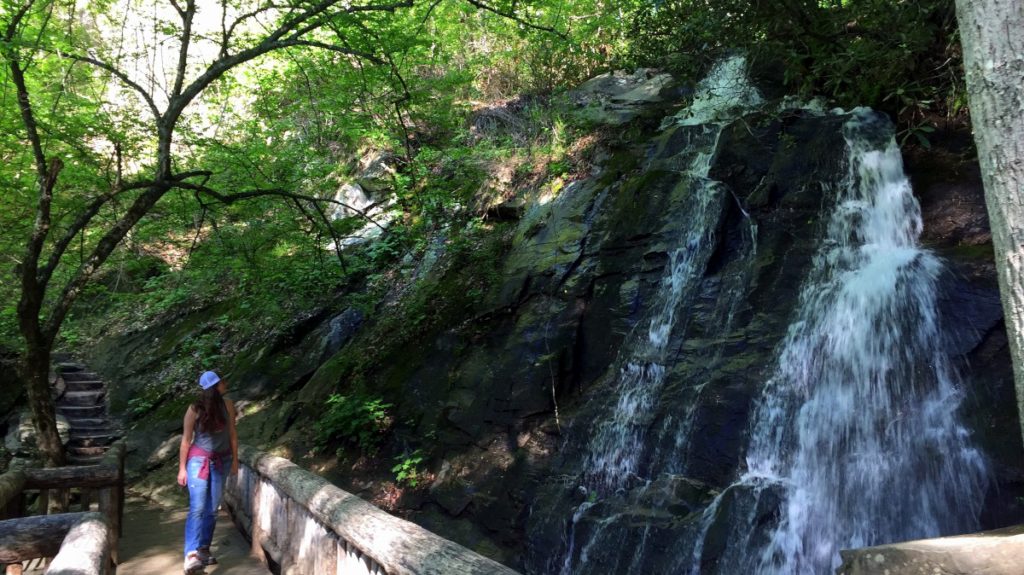 Leaving Kerri at camp one day, I drove deeper into the National Park to go climb the Smoky's. I made it all the way to Clingman's Dome to soak in the 360 degree view from the top of the mountains. Not to knock it, and part of me understands that this is a huge mountain… for the East, but for us West coast folks a 6000 foot mountain is only a foothill. In Colorado the flat parts of the state are nearly as high as the top of the Smoky's and 12,000+ foot high peaks are common. Still I am so happy to be at where I am right now, even if it is just a measly 6,000 above sea level.