Final days in Minnesota
We left Voyageurs National Park early to drop a couple hours off our next weekend's drive. If not, we would have had well over 8 hours of driving to get to our next week-long destination. Anyone that knows the ways of RV travel, 8 hours really means 12+ hours on the road. So we opted to break it up into more manageable chunks, driving 2 hours of it on Wednesday morning and arriving at Knutson Dam Campground on Cass Lake, not too far out of Bemidji, Minnesota. There we stayed the remainder of the work week, traveling into Bemidji two of the mornings to work at a coffee shop.  Ive been looking forward to passing through Bemidji for a few weeks now, ever since binge-watching season 1 of Fargo (much of the show takes place in the town). A cute town it was, and it holds one very important thing in it's pocket; Lake Bimidji is the start of the Mississippi River, literally. WIthout Lake Bimidji there is no Mississippi River. And wouldn't you know it, our very own campsite was right on the banks of the only 30-mile old (at that point) Mississippi River, and what a view it was.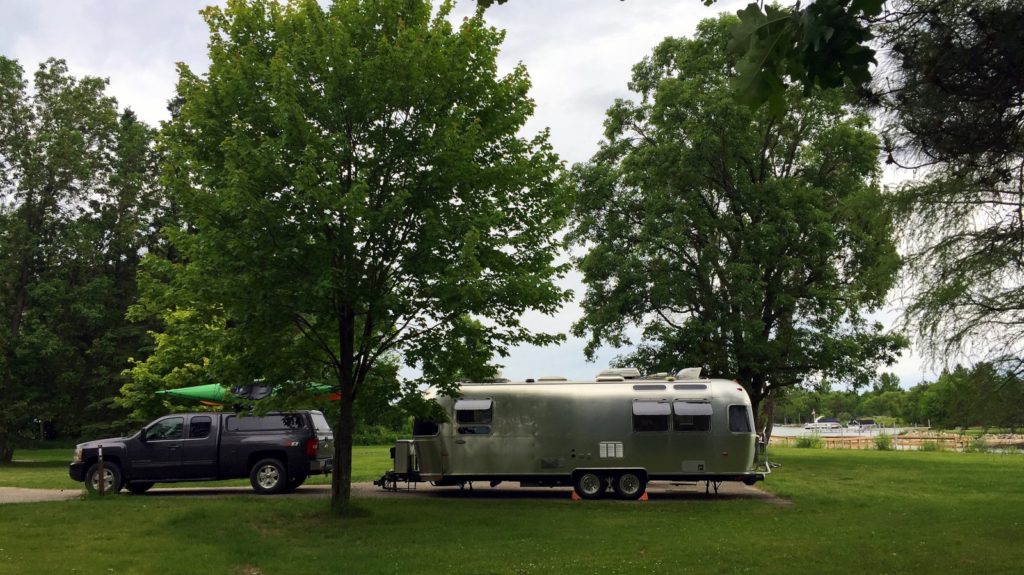 Of course, we took the time to hang out with Paul Buyan and his Ox. Even ran into him again in another town down the road. That man sure gets around.
Three days later were left to resume our drive into North Dakota. It still required another overnight stop before we reached our destination, but in the end we had two good days of exploring in Theodore Roosevelt National Park once we arrived. More on that later…