Cottonwood-Sedona boondocking
After a failed attempt to camp South of Cottonwood on Thousand Trails Road (it was just not very pretty and too crowded) I had to settle on a backup location. Smack in between of Cottonwood and Sedona on highway 89A is Loy Butte Road leading into the Coconino National Forest. It is here that we called home for the past week.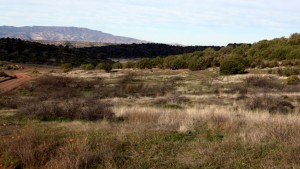 Knowing I would be running into town a few times we chose to stay near the highway. I could have ventured miles down the gravel road where there are many other sites worthy of camping. Some have great views of the red hills towards Sedona while others are tucked away behind hillsides for maximum solitude. One recommendation if you are coming out this way is to take the time to drive the entire length of the road before making your camping decision.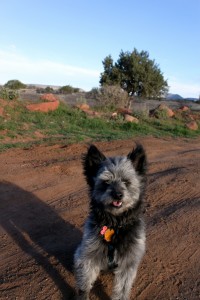 We did enjoy some early morning walks, stumbling on a fully functional airport just a few hundred yards away, of the remote control size, where a club of older gents come fly their RC planes. I have to admit, if I lived near such a place, I too would be easily convinced to buy a plane or two and get involved, that's how impressive this airport was (sorry, no photo).
I had a chance meeting of another van-dweller; John Oleary.  John and I had traded a few messages on Facebook and hoped to meet up in Santa Fe in a few weeks, but his travel plans changed and he ended up in this area. By sheer chance he happened to drive onto Loy Butte Road looking for a place to camp and saw Big Blue. Two days of eating, drinking, and story telling ensued. John just began his van-life just a few weeks ago, and I am told that my blog helped him make some of that transition easier.
The site chosen also happened to be the rally-point for the numerous ATV tour companies based of out Sedona. Each morning a truck (or three) would pull up with a half-dozen ATVs in tow. Then a van filled with paying customers follow, each mounting an ATV before buzzing off into the desert only to return a few hours later to buzz back onto the trailer, into the van, and drive off in a cloud of dust (and dog barks). However, it also happened to be the rallying point for the hot air balloon companies which flew overhead each morning in the cool air. While the ATVs were an annoyance, the balloons were a treat and some of the pilots clearly enjoyed having a target to aim at in the desert. On one occasion the balloon, filled with waving and smiling customers hissed by only feet above me as I snapped the camera in their direction.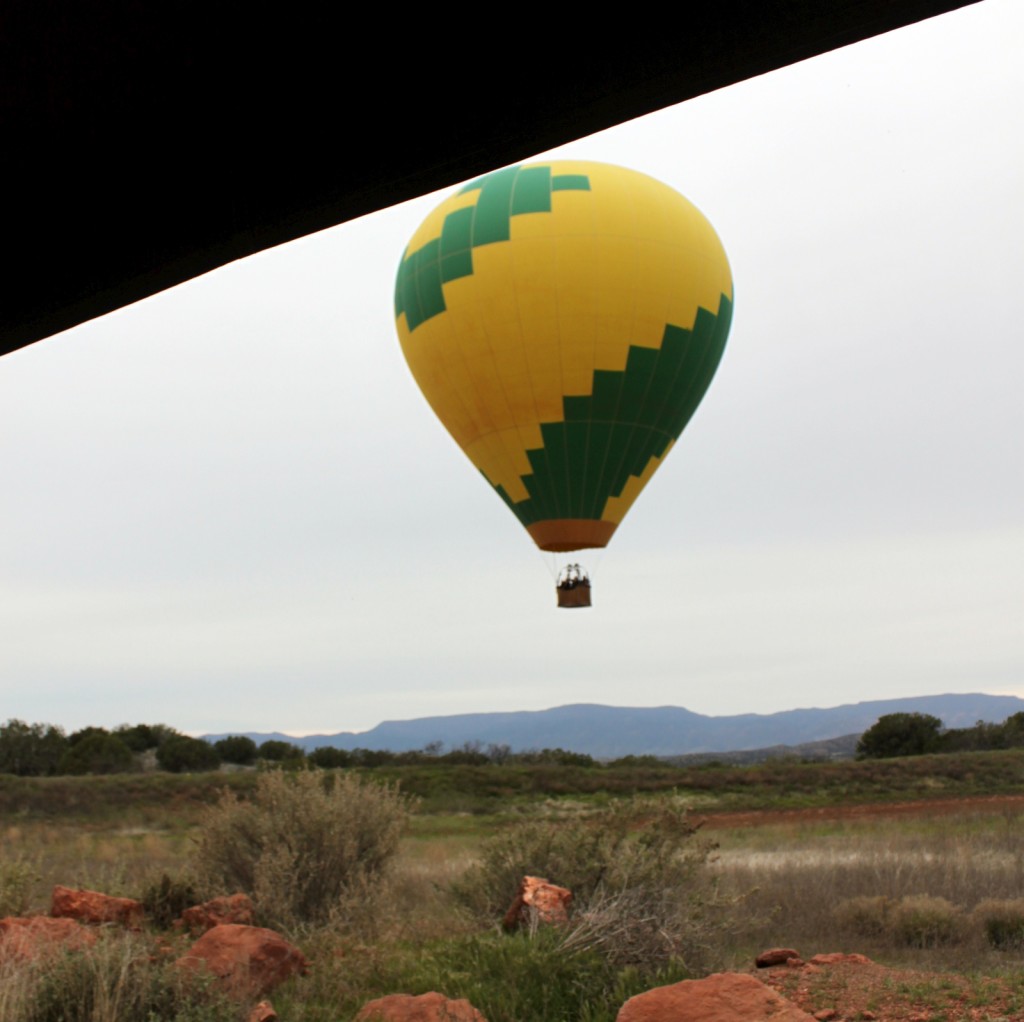 John snapped the better photo (shown below)…