Arriving in Baja again
Google maps said it would be about five and a half hours to go from our last camping in the USA to the Ensenada area in Baja. Everything was packed the night before and we were up and rolling soon after 7am. No, it's true, even Kerri was ready to go. By noon we were just crossing the border, and nearly four hours later we had finally made it through and then to the South side of Ensenada, where we planned to stay the work week. For the math-impaired, that is 9 hours to make a 5-and-a-half hour drive.
It was all good though. We had all day set aside to make the drive and an early arrival wouldn't have made any difference. The only thing I cared about was arriving before sunset, which we did.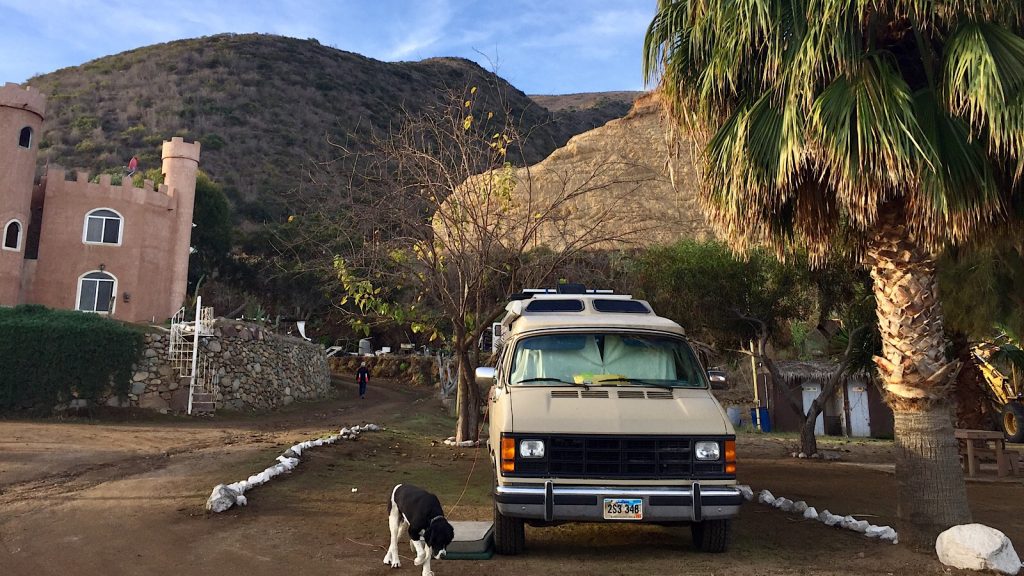 Unfortunately, Kerri woke that morning feeling quite under the weather. The long drive took a lot out of her – me too, but worse on her. She was happy to get stopped, put down her first meal of the day (it stayed down too, bonus!) and then promptly helped me setup the bed where we retired grandparents-style; early as shit!
The following morning we moved to a campground at the tip of our peninsula and overlooking the Pacific Ocean. Kerri needs her ocean vibes, and who am I to argue? The day went quickly. I tried to keep the dogs busy while getting in a healthy serving of reading under the rickety palapa before the sunset then a few more hours in bed later.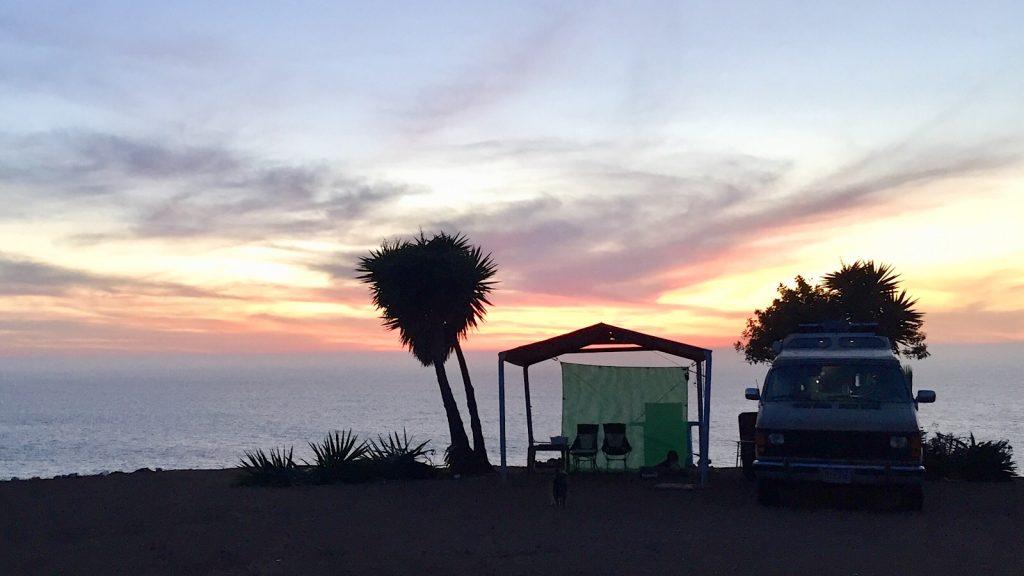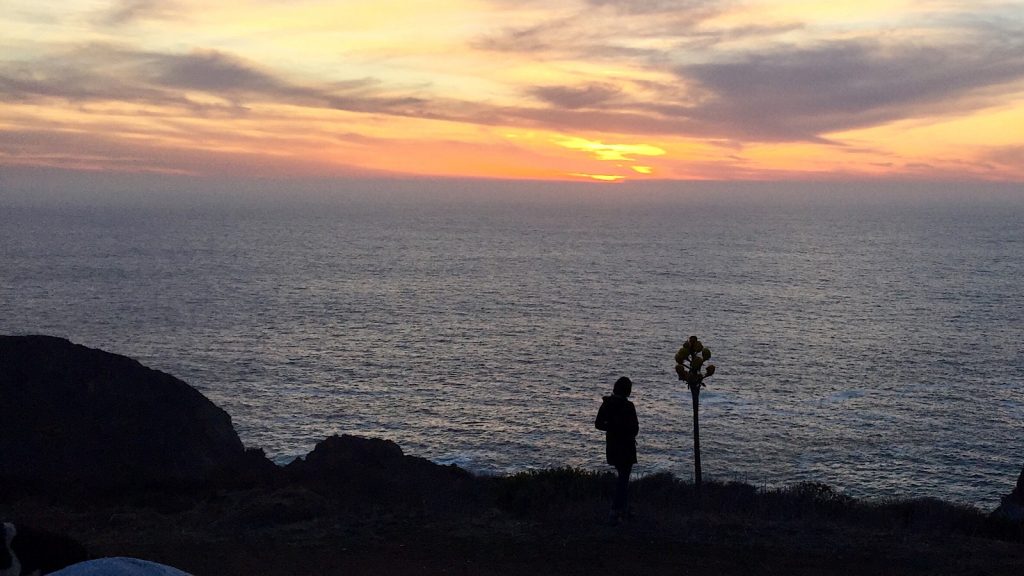 Not everything is sunrises and sunsets though. We woke on our second morning with a notification on Kerri's phone informing us that our "unlimited" plan has a 500MB per day limit here in Baja. Kerri can blow thru that in one Instagram sitting, and since our International T-Mobile plan also decided not to connect to any towers since arrival, we were without Net. That means Kerri can't work, and that is all bad news. We had to drive into Ensenada to spend the morning at a busy McDonalds until we got it sorted out. Not the best start to what should be a relaxing week in Baja – sick and Internetless (sounds like a reality show) – but we are finally here!