And then there was Thursday
The first 37 years of my life was "Tim 1.0" (angry, persecuted, argumentative, etc). When I started traveling, a whole new Tim began to emerge (more relaxed, social, all-around nice guy, etc) and by the time I began full-time life on the road "Tim 2.0" had fully taken over. This past week is a reality I knew but did not know the severity of my reaction. Kerri was completely unprepared for the change. I am not a city-person, and when I am surround by city – especially one as large and criminally notorious as New Orleans – I reverted to Tim 1.0… to everyone's dismay.
Late in the week, as promised, I let my guard down, leaving my 'gat' at home, and enjoyed a night out with friends and my love, who have all put up with me as best they could this week. We enjoyed a great evening out on the town, had a few drinks, listened to some music. I even took my first few Lyft rides, and got to meet a few locals (BTW, the people of Louisiana are some of the most hospitable folks in all of this country). It was an extremely enjoyable experience that went on until after midnight. Not only do I admit it here in this post, I admitted it to all three of them in person, "I may have been doing this all wrong, New Orleans is best experienced this way." Meaning not worrying about my well being so much. Yep, just let it go and have a blast and let the chips fall where they may… for one night. Yes, that is a single-night thing, not a full mindset shift. No way I could live that way every day, especially here.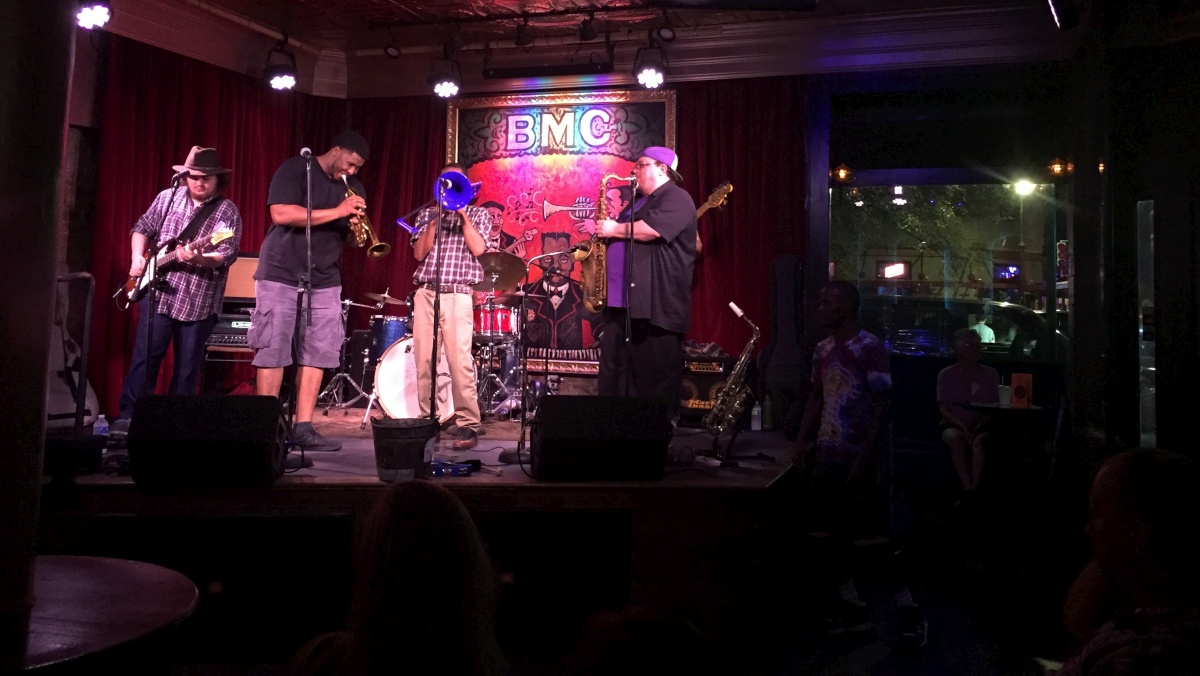 Though out the the week, many other fun things took place. I set eyes on the Mississippi River (my first time), I ate my first Beignet (super yum!), ate at way too many restaurants (I've definitely gained a few pounds), and even went out to an Escape Room where we found all the clues and made it out with only a few minutes to spare in our 1 hour window. Most important of all though, was to hang out with Leigh & Brian of Aluminarium and Campendium for a few days. We haven't seen them in over a year, and it is these two that are responsible for introducing Kerri and me back in 2015. I owe these two people a lot, and it was great to see them both again, I just wish I was a better man while they were here. I will be next time, in the South West away from the big-city life.