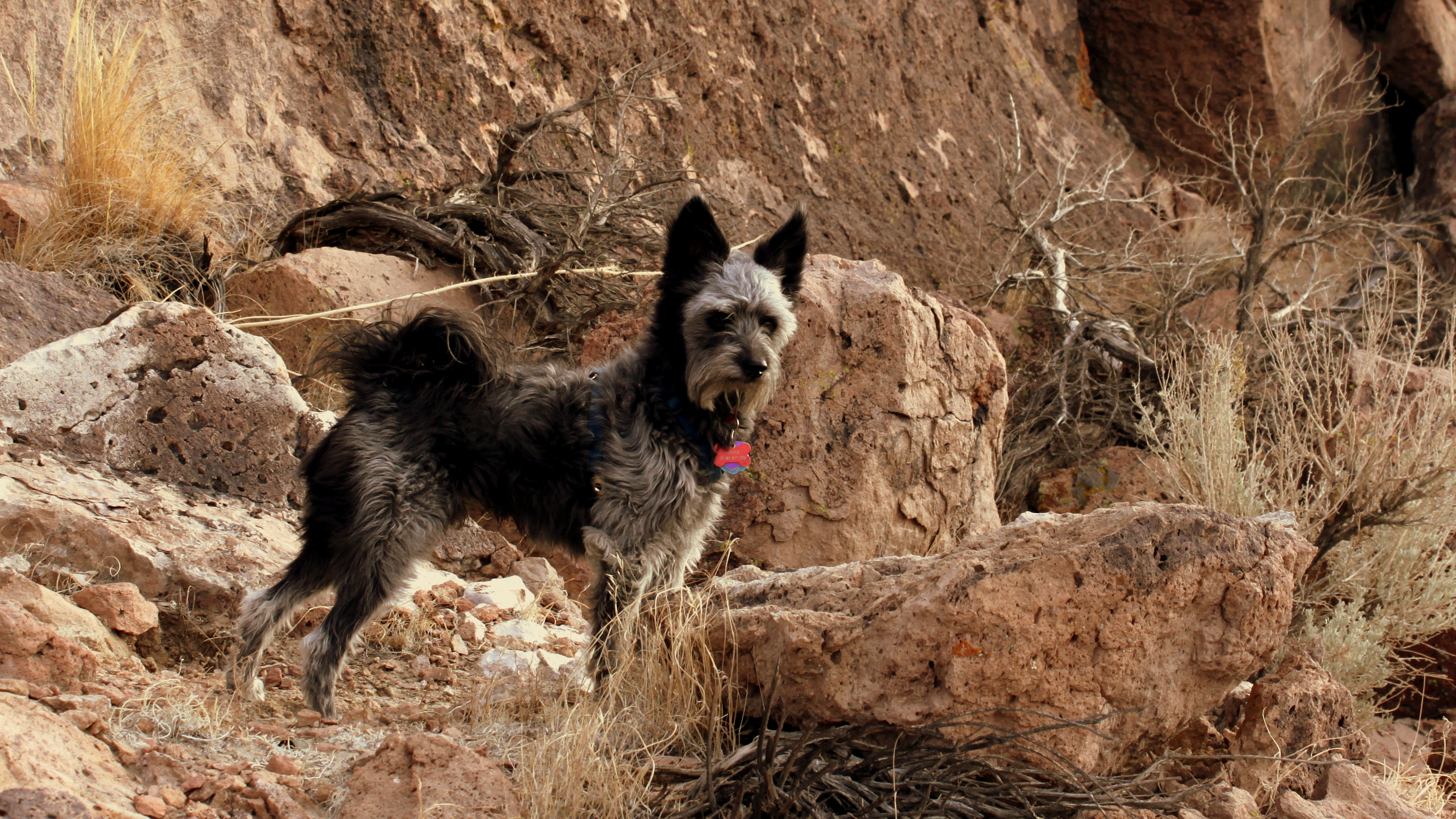 I've wanted a dog for some time now, but I'm not the kind of person to go out and 'buy' a dog, even from an adoption agency. I've had this romantic vision of some 3-legged dog hobbling down a dirt road in the middle of no-where… I'd offer a ride and he would choose to just stay with me. That is how I've wanted to find my dog… and wouldn't you know it, it happened just like that!
Moose came to me just outside a Moose Lodge (hence the name) in Gold Hill, Oregon on November 5th 2013. I offered him some warmth and a meal while I tried to find his owner to no avail. Since that day, he has traveled with me.  After a few weeks I decided that he was with me for good. He was only 3 1/2 months old at the time.
Some say he is a Terrier-mix, but in reality I simply do not know. To me, the mystery is part of his charm. Currently, we believe he is a mini-schnauzer and poodle mix, but this really is just a guess based on his hair and personality.
The photos below are in order of his age