Westward again
After a two week stay, we rolled out of Savannah and its sweltering heat and oppressive humidity. Although we removed Charleston from our route before coming to the Savannah, the broken AC unit has forced our hand in making a multi-day stay in Charleston for a scheduled appointment at the local RV repair shop. By mid-week a new AC was proudly perched on top of the Airstream. On a roll, we decided to get the windshield of the truck replaced (thanks to a large crack) and all four tires replaced in the trailer. Now we were ready to start our Western migration!
On Friday morning we were forced to leave our campground as we could not get a site that night. Instead, we took the short 90-minute drive North to Santee State Park. Here we were only able to book two nights, but in two different sites within the campground. We had to move the trailer Saturday morning before we headed out on our sight seeing for the day…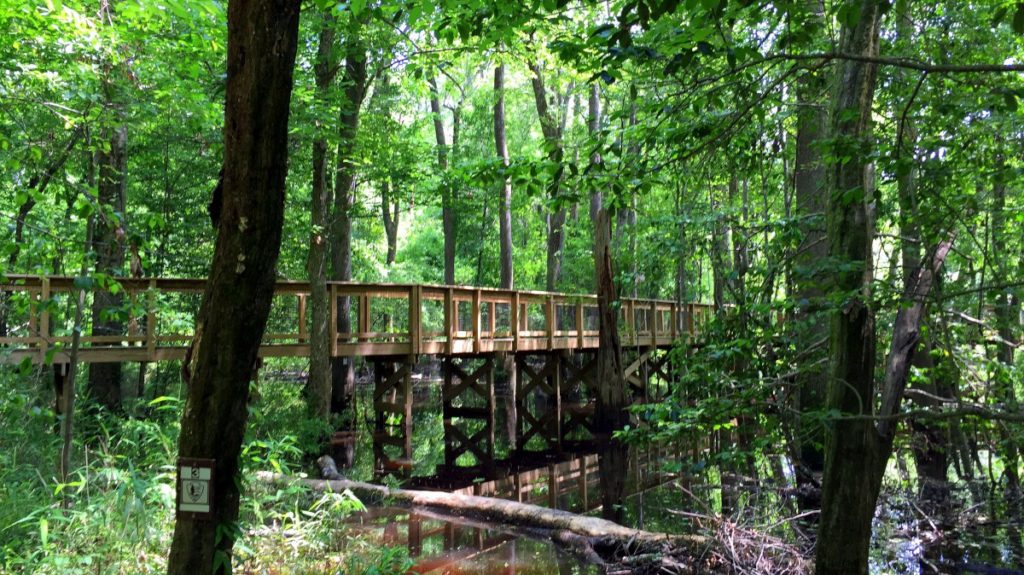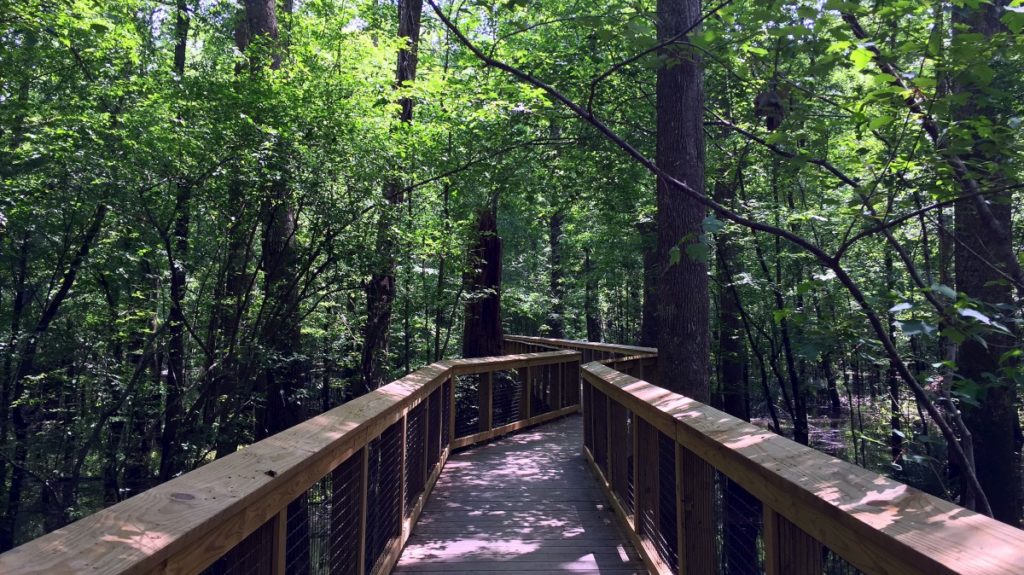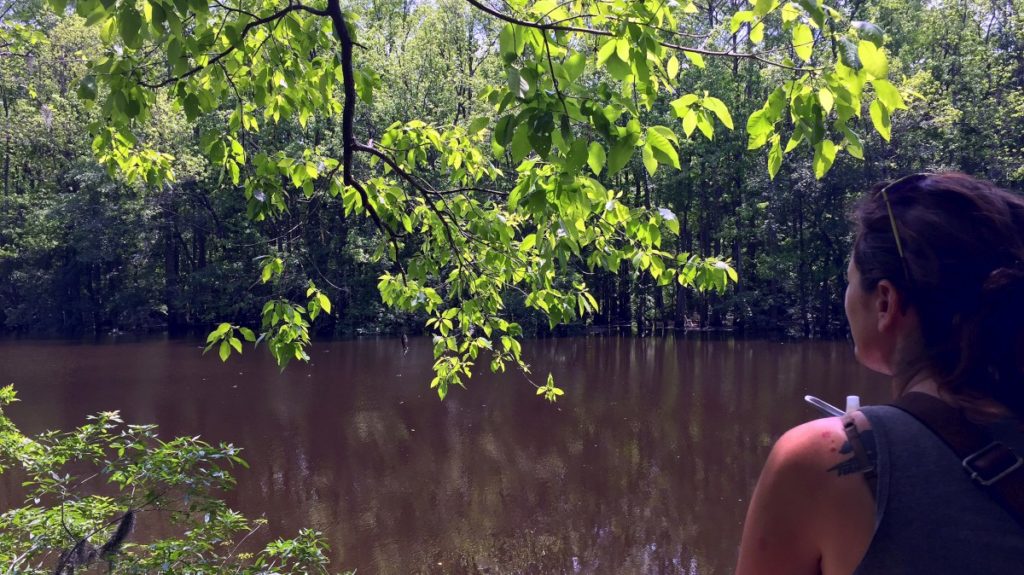 … Congaree National Park. Congaree was nearly an hour away, but it was about as close as we were going to get anyway. The dogs stayed back at camp while Kerri and I visited the park. Popping into the visitor's center we were informed that much of the park's trails were under water. Only two were open to hiking, one of which was a boardwalk through the swamp and to the Congaree River. That was our trail of choice, as well as most others that came to visit that day.
We left Santee the following morning, on our way to the Great Smokey Mountains and the last days of the eastern states for us.