Welcome to Nashville
Originally Nashville was a pass-through point, not a week-long destination. But with the early exit of the Natchez Trace Parkway came an unscheduled stop not far out of Nashville-proper to burn away the extra time. Kerri frantically researched cool spots to visit and came up with a short list of things to experience while here.
First was a stop at the famous Patterson House, where the drinks were top-notch and I had the best tater-tots I have ever had. Yep, tater-tots! At first I was slightly put off by this place, but after a few sips it all felt good. The vibe was just right (not bar-like) and the decor and service convinced me that I was in a historic place worthy of my enjoyment. I found out just how much I like frothy egg-white gin based drinks. We both needed a bot of a walk after so we chose to stop in at the Station Inn for the Bluegrass jam session, which turned out to be quite some fun and just what the doctor ordered to sober up a tick.
The next day, Kerri required – required I tell you –  some hot chicken. She had just the place to fulfill her craving, so off to lunch at Prince's Hot Chicken where we devoured a half-chicken along with some fries and beans, which was oh so good! It wasn't until the following morning that a little bit of regret came up… or out.
By this time we were really hankerin' for a visit to the Grand Ole Opry, and wouldn't you know it, it is right here in Nashville! Two hours of country, honkytonk, and bluegrass music. Somewhere in the middle of all that music I hit a mental pause button and looked around and questioned to myself, "How the hell did I get here?" From a van to the Grand Ole Opry, that is crazy talk. Seriously, Kerri brings me to so many places I would never have gone before meeting her. Grand Ole Opry? Patterson's? Nashville?!?!? This girl brings me places well outside my comfort zone, that is for sure.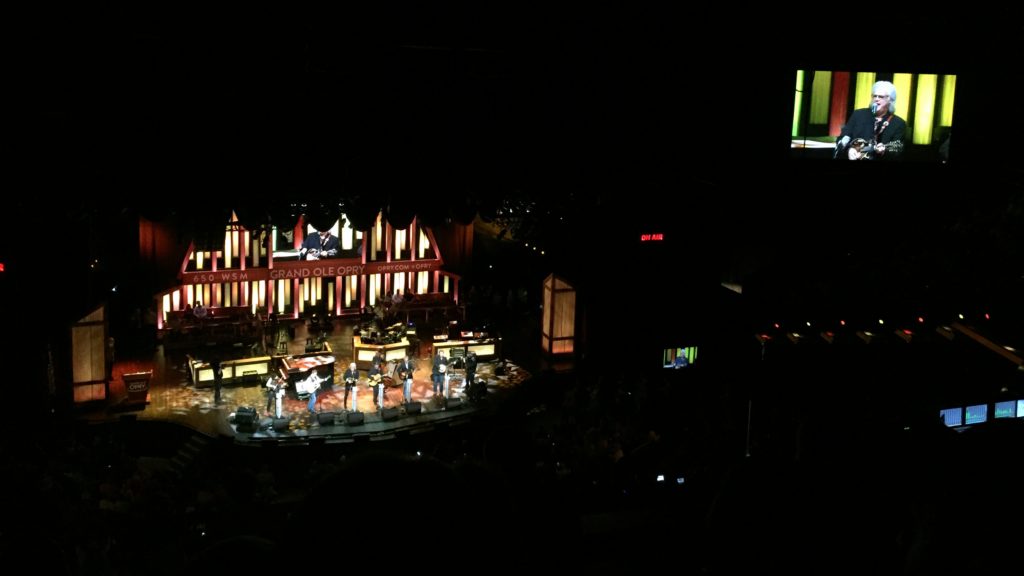 The rest of the week was filled with boring work, laundry, visits to my chain-gym, and walking the dogs, but we did have this view out our window from our spot this week. Not too shabby.