Sleeping Bear Dunes National Lakeshore
Thanks to Nina & Paul for turning us on to this great place. I had completely overlooked it in our route planning even though it is a National Lakeshore (part of the NPS). Sleeping Bear Dunes National Lakeshore would actually become my 100th National Park visited since I started this lifestyle back in 2010.
As it turns out, it is a much larger park then I thought.  We stayed at the Platte River campground in the Southern area of the park land. From our site we had only a few feet of walking to access the that would lead us to the lakeshore itself. As we are finding out, Michigan is quite dog-friendly. Even in these 'National parks' the dogs have been allowed to hike many of the trails and go to some of the beaches as well. You can imagine just how happy those two were about a second week with beach access.
Kerri and took our single day-off to explore the surrounding area by car.  After admitting my laziness that day, the Ranger suggested the Pierce Stocking Scenic Drive; a 12 miles, 1 hour long, drive into the forest holding the dunes back from the mainland and eventually onto the dunes 200+ feet above Lake Michigan. Of course, the wind was brutal up top but we hiked out to the overlook anyway. What actually is a "lake" appears much more like an "ocean" then I could have imagined. Huge is not a big enough word to describe the size of the great lakes. They account for more than 20% of the entire planet's fresh water.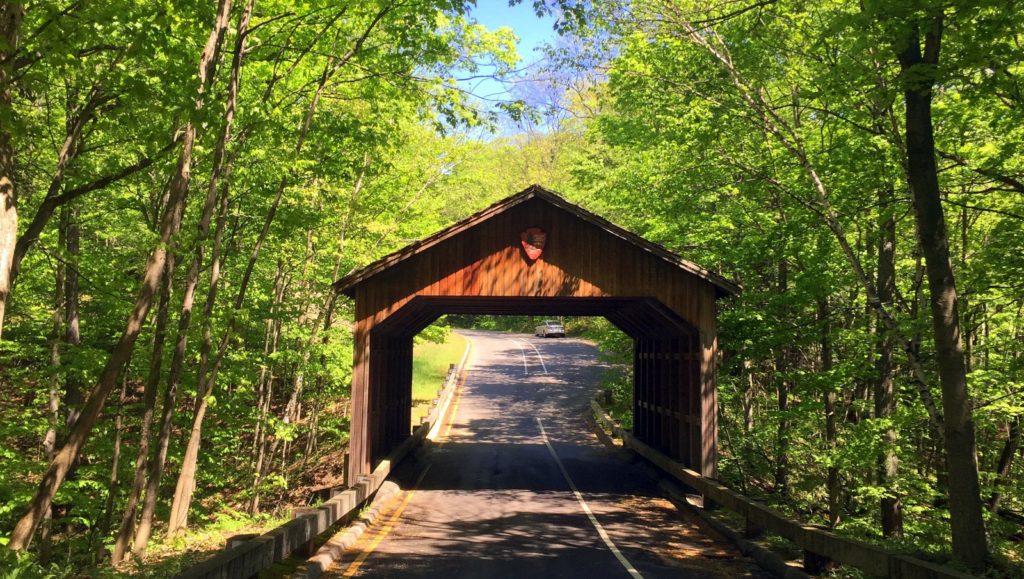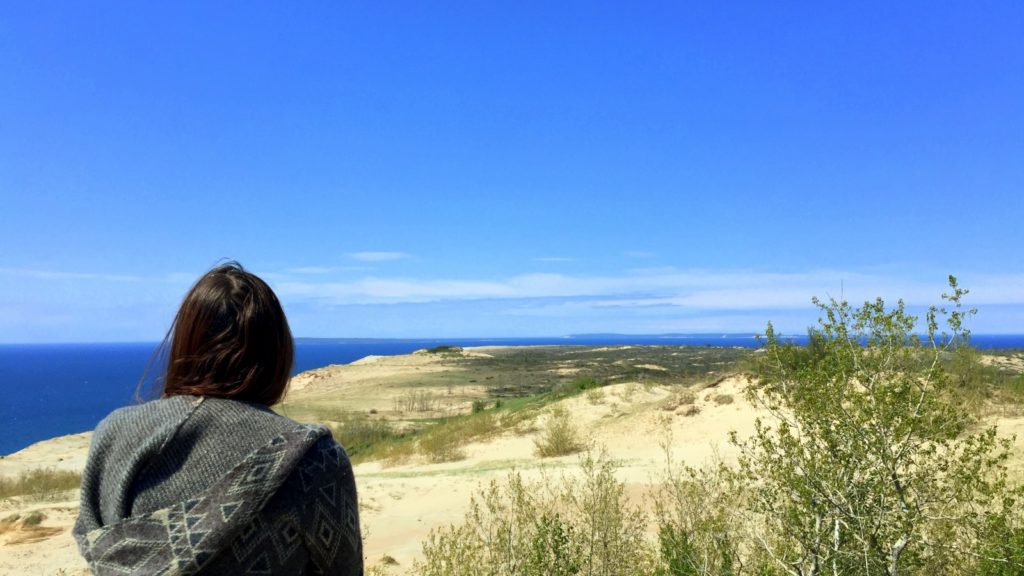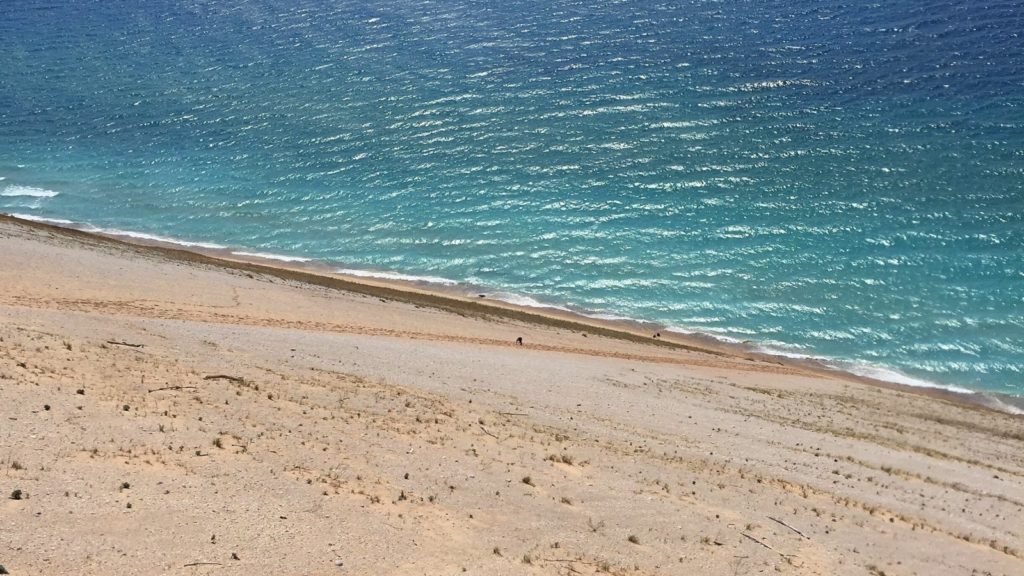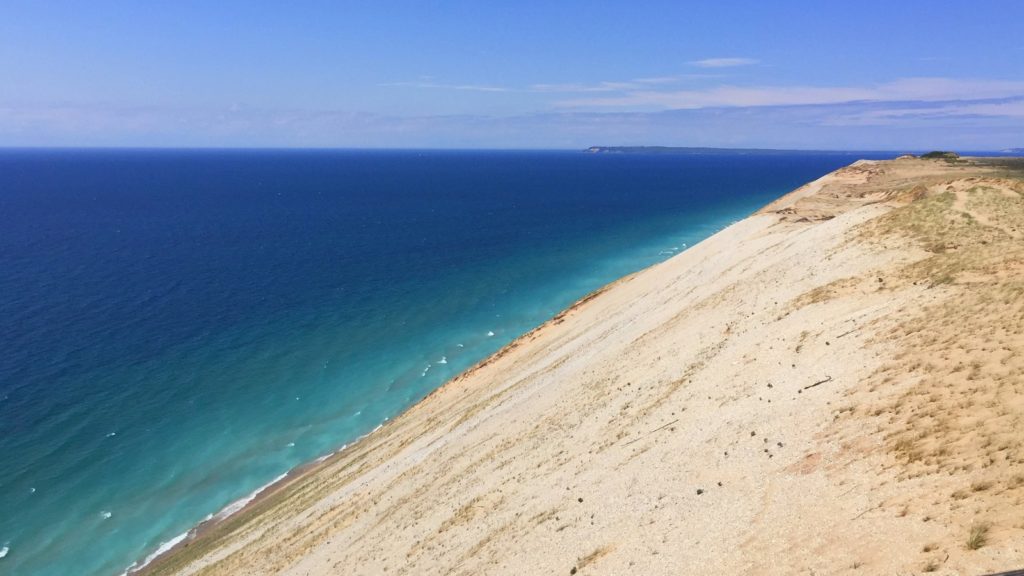 Of course, the rest of the week was work and chores. Even some foul weather appeared to keep us indoors most of the time, which the dogs did not appreciate. The campground began to fill as the weekend (Memorial Day weekend) approached. By Friday evening, we decided to pack up and get a few hours driving in to avoid a six hour drive on Saturday. As we were leaving, I wondered just how many people caught on to the fact; Full-timers are easy to spot… they are the ones who leave a campground before the holiday weekend.
In the end, after the week's stay, we both began to feel a bit of regret of not allowing more time to explore Michigan. Although these were not our final days in the state, we had only a few more and they were booked solid with another National Lakeshore and a whole lot of driving. If we ever return, there are so many amazing islands that can be explored with a backpack and a short ferry ride. Here in this very park is one that called out to us every time we glanced at the map; complete with backcountry camping, a light house, and a ship wreck. How I would have loved to have had another week here, just for that island alone.