Penetrating North Dakota
We finally made it to what I consider "Officially West". Originally I thought it would be once we crossed into North Dakota, but Fargo still has very much a Northern and Mid-West feel to it. We decided to drop the week long stay in Fargo and keep driving West with a single overnight to get us across the state. We are in a bit of a time-crunch so another week buffer is helping ease that stress.
It took another few hours of driving to get to our overnight spot, and our first proper boondocking in months, and even though it was not an exceptional spot, it sure seemed over the top at the time. The dogs fully agreed. It felt so good to just pull down a dirt road and find a place to free-camp, and a view always helps as well.
We got back on the road the following morning, and a few more hours passed before we reached that magical line; Mountain Time zone. It is here, and I think all will agree, that the West begins. Montana, Wyoming, and Colorado are all icons of the West, and all in Mountain Time zone, and now so am I. I've got to dust off my cowboy hat. It is good to be home. Initially we pulled into a State Park (below image) just south of Medora, ND which happens to be the gateway to the Theodore Roosevelt National Park, which we had plans to visit. After a single night, and a bit of scouting the following day, we decided to leave our week-long paid-and-reserved site for another dispersed camping spot a few miles out of town.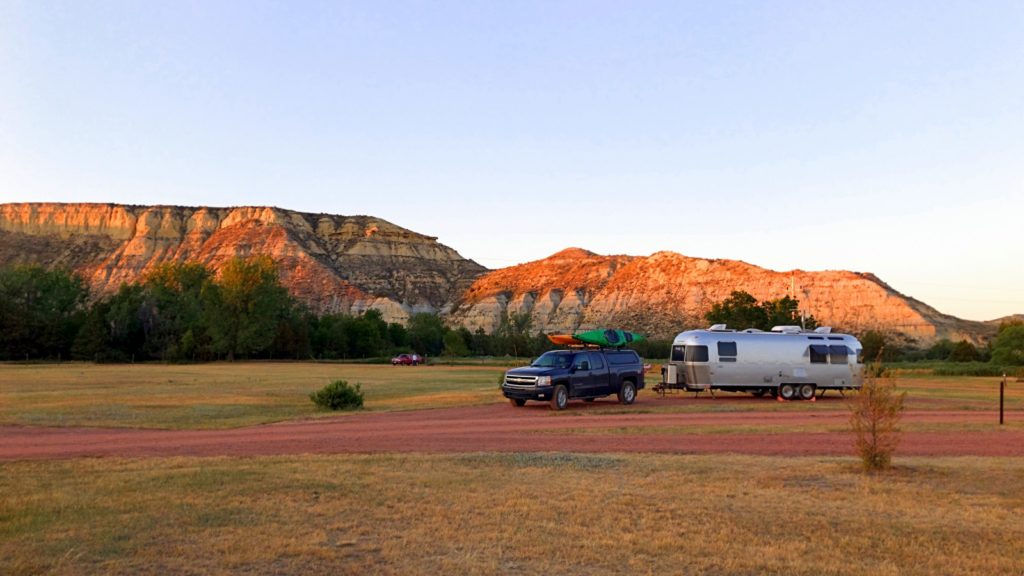 And it was surely the right decision! Peace and quiet, and the place all to ourselves for the week was just what the doctor ordered. Kerri and I both agree that the weight of the East has been lifted, and we both feel more relaxed and happier out here. Life is good.