Healing by swamp
Before our Thursday night on the town, Kerri and I ventured off into the Barataria Preserve to the south of the NOLA area. Barataria Preserve is a part of the Jean Lafitte National Historical Park and is primarily a large swamp (as is much of southern Louisiana. I'd have liked to kayak in the preserve, but a little research online told us that all the paddle-routes were blocked up by overgrowth and the NPS was in no rush to clean it up for a few paddlers. I can understand that, and fully understood it when I saw just how dense the vegetation is on the water; you could nearly walk across it (as you can see below).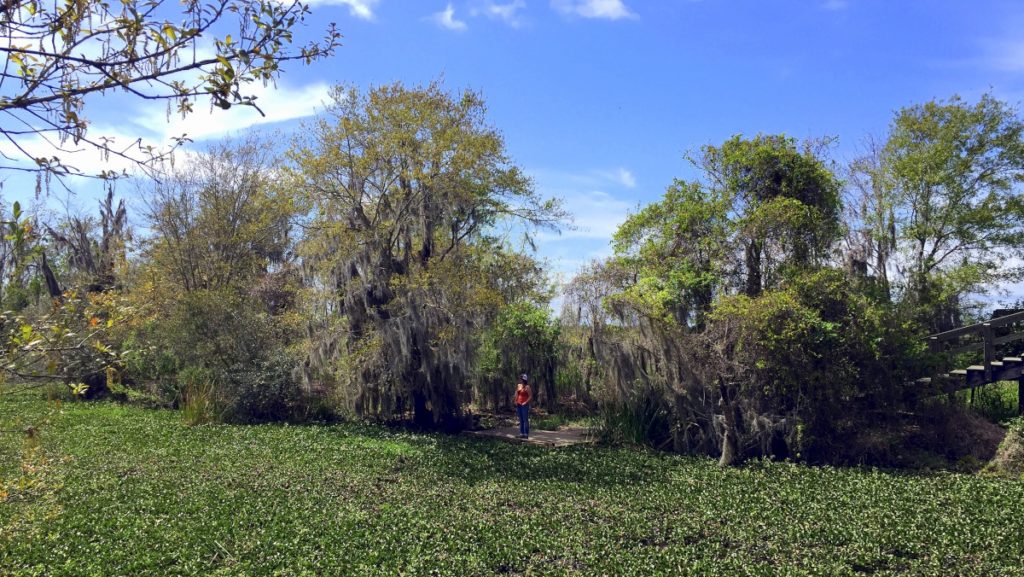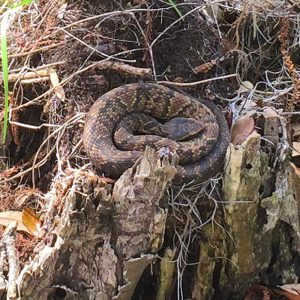 Along our roughly 2 mile – very easy – hike we saw a lot of swamp land, a small alligator slither past, our fair share of birds and small fish, but most importantly we came across out first ever venomous snake in our nearly 11 years of combined full-time travel. Even though a fellow hiker announced, "There is a cottonmouth on a stump back there", we strolled right past it initially, it was so well camouflaged. "Right past it" literally means, within 24 inches of the it's snout. He was on a stump only a foot off the boardwalk path and we only noticed it after walking past and turning around. Once again, the iPhone's super-wide-angle lens does not do it justice, but I was not going to get within six feet of this bad-ass just because Apple can't design a proper camera lens.
In the end, the hour or so in the wild and away from the city was just what the doctor ordered, and I got to check off yet another National Park as a bonus.