Hangin' with baby goats
It was a very long drive from the Smoky Mountains to our next destination in Elizabethtown, Kentucky.  We could have pulled it off on a single day, but when an opportunity arose to take advantage of a Harvest Host along the way, and that place was a goat farm, there was no discussion. Kerri loves baby goats – I mean *really* loves them. There was no doubt that she was looking forward to this overnight stay and to be honest, so was I. I may not have as strong an affection for them, but I seriously like them as well. But then who doesn't?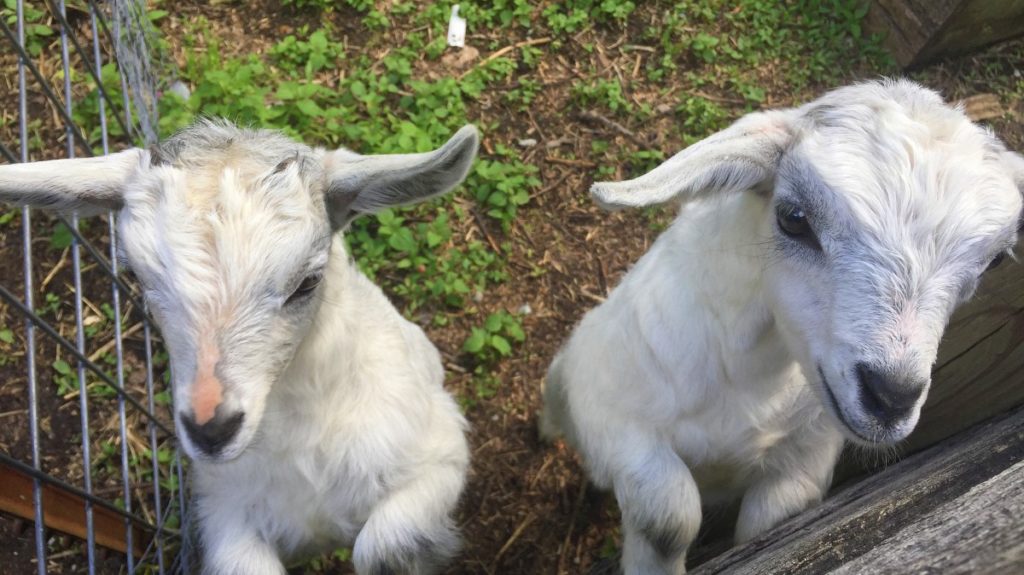 Down some gravel back roads, along a  gentle creek in the middle-of-no-where-Tennessee is Mountain Hollow Farm. We backed the trailer into a small gravel lot and opened the door to a small pen full of chickens, two Momma goats and their four baby goats. The babies immediately hopped and jumped their way to us to meet-and-greet. Kerri lit up like a child in a candy store. We met Beth, the operator of the farm, who welcomed us to the farm. We discussed life on the farm, and the goats, of course. Beth took the opportunity to pass some of chores onto us, which we gladly accepted.
Chore #1 – feed a baby goat! Kerri was able to handle this chore on her own. I know this was one of those melt-your-heart things for her so I just snapped as many pictures as I could.
Chore #2 – milk a goat! It was the following morning, just before we were packed up and ready to leave, but Beth wanted to show us how to milk a goat. One of the Momma goats had to be milked each morning, so other baby goats, not of hers, can be fed each day. Both Kerri and I took our turn at milking… a task that didn't feel anywhere near as awkward as I thought it might, but it does give you a heckuva hand workout.
Just imagine how good it was to fall asleep to the tiny bleating of the baby goats that night. It was a great night, of course.
We moved on in the late morning to our final destination a few hours down the road, but I am so happy Kerri added this farm to our life. Special thanks to Beth and her goats for the many smiles during our stay.