Guerrero Negro
Just a few hour drive South from our beachfront camping in Bahia de Los Angeles in the saltworks and fishing town of Guerrero Negro. We have been here before (twice) last time through Baja, and both times wished we could move on right away. The town is not pretty, nor is there scenery around that is worth seeing. There is little in town worth doing or going too either. But, Guerrero Negro is a necessary stop – primarily for the cell signal through the work week, but also because of Kerri's favorite taco truck in all of Baja is parked right down the road.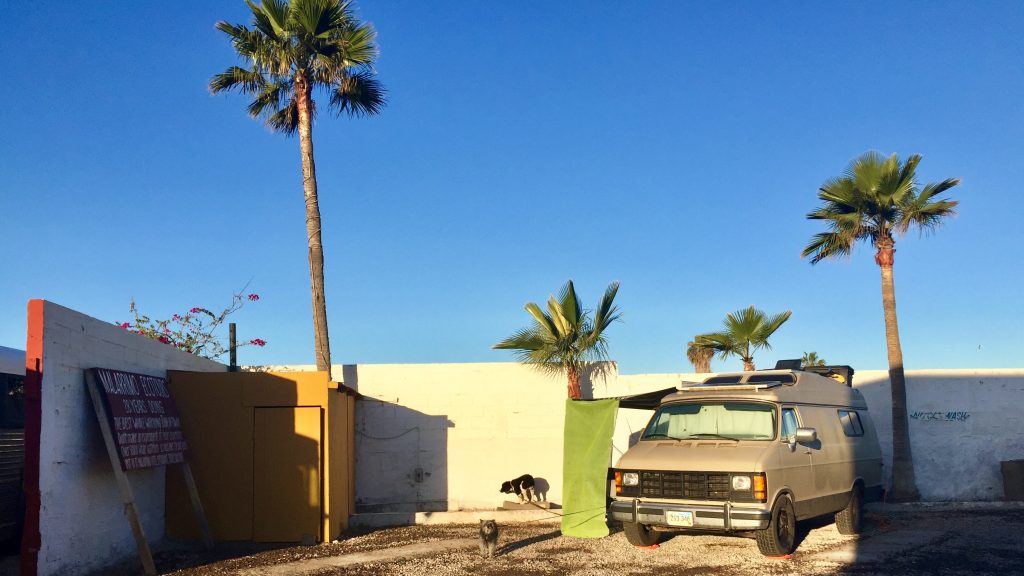 So, yea, we have spent the last four days parked in a hotel parking lot. Super exciting stuff. The dogs haven't been happy either.  Hey, at least we have had shore power during this time. Finally allowed me some time to get back on the laptop to tinker on some ideas. It has been since October since I've had the time to sit behind my laptop and do something productive.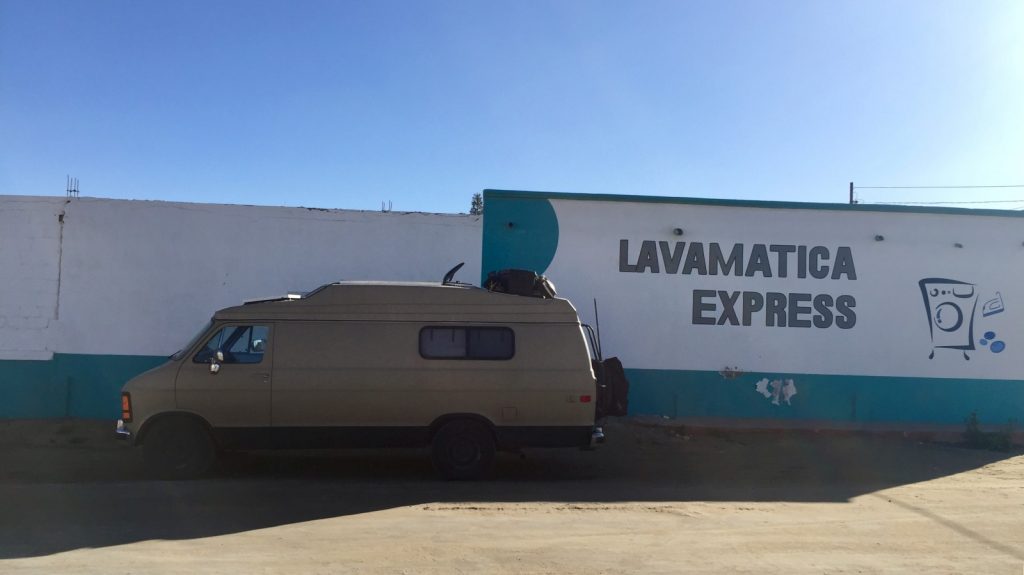 We suffer through these days only to get past them. On Saturday we roll 45 minutes South (15 miles) on a rough dirt road to camp on the edge of the lagoon. Here we will spend a few no-net days camped so we can finally take a tour boat out to see the whales that come here each winter to birth their babies. If we are lucky, we will get to meet a baby whale as well. Either way, the time in the hotel parking lot will be worth it in the end.