Crossing into Canada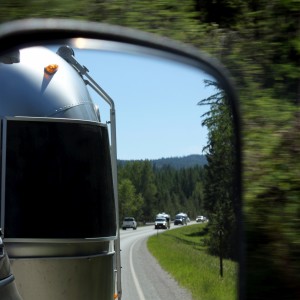 Finally, after months of (not) planning the true trip to Alaska has begun. The three of us, all in Airstream trailers, met at the Whitefish Moose Lodge to finalize things before making the border crossing. Those last minute tasks ranged from new sets of tires, oil changes, home made mud flaps, and all the final Amazon orders for the gear we expect to need in the next few months.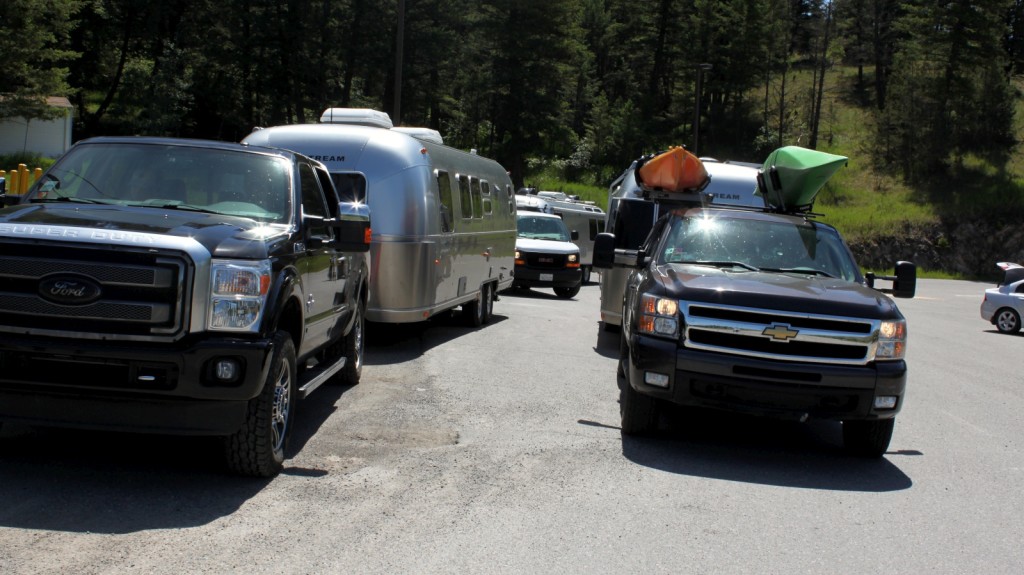 On Saturday the 6th and as a group we all set out to cross the American/Canadian border. We had planned ahead for things that would be barred crossing the border; raw poultry and eggs were cooked, mass amounts of alcohol were consumed, guns were shipped (which is a whole different story), and pretty much anything else "fun" had to be consumed or left behind. Apparently, Canadians do not want anything exciting in their country, and we assumed the ban on chicken and eggs was to prevent any arguments over which would have come first and in turn preventing the mass violence that always ensues with such scuffles, at least in Canad, eh.
The three of us actually planned to arrive at the border crossing at different times. We guessed that one trailer would go un-harassed, but three would ensure one of us would have to go through the full body and trailer search horror stories we have heard from others. Somehow we all still ended up arriving together, and Kerri and I were last in line of the three. And then I was hauling two rifles with me, which put the target squarely on my head. Still, somehow we all made it through with no need for rubber gloves or bending over, though @Malimish_Dan did end up having to toss a large sum of uncooked chicken.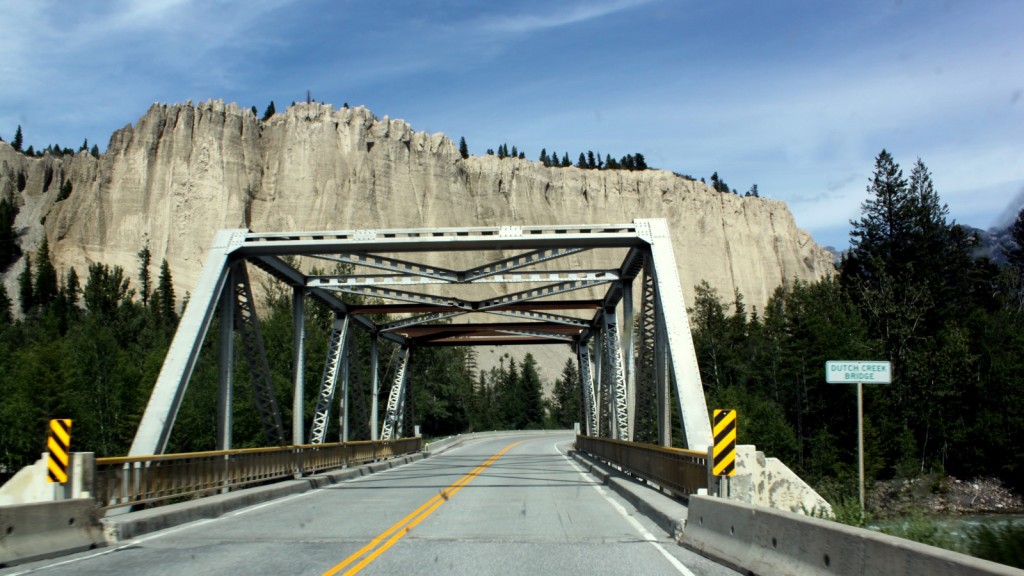 In the end, three large silver land-yachts had firmly invaded Canadia (we decided to change the name as even the word "Canada" was so boring. "Canadia" is better don't you think?) en route to Alaska. We were on our way to Banff National Park, but we could not tell the border crossing guards that little tidbit. Dan learned last year that if you declare a firearm and also admit to visiting any of the National Parks, they revoke your firearm permit, meaning you have to leave your otherwise perfectly legal gun at the border crossing. I guess they are afraid we will wake the neighbors shooting our guns all night. No fun!