Antelope Island
We made it out of Idaho and into Utah last week, staying not far out of Salt Lake City for my first time ever. I mean, I've passed through and even overnighted in the Salt Lake area before (many times) but I've never stuck around for more than just a nap. Now a whole week stay has been done, and right out in the lake itself on Antelope Island State Park.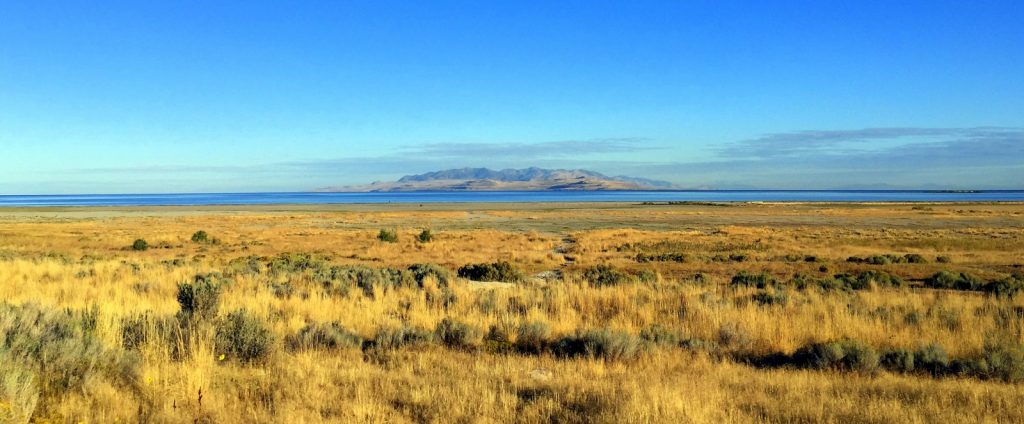 Oddly enough, Antelope island is known more for it's bison then the pronghorn which are not antelope at all. They are more closely related to giraffe then anything. And we didn't see a single pronghorn during our stay, but the bison were out in force. So were the mosquitoes man… bad ones too. Not only do they swarm, they really like dark meat. When they have to choose between Kerri and me, I get bit. And their bites are different. Instead of just a small itchy welt popping up it is a hard white-peaked mountain under my skin. They seriously hurt to the point that we never got to do any of the hikes in the area. Every time we even walked the dogs, literally dozens would be on us before we got a few yards out of the trailer.
Kerri chose this place primarily to be within proximity of her favorite Mexican eatery in all the country. It definitely was good. I'd put it in my top three for sure, but my memory can not serve up the two that I might rank on top. I spent the week running errands in town; propane re-fill, laundry, shopping, etc… all weekly routine items for me at this point. It wasn't until Friday that I stayed at the trailer for the entire day. Then we were off and away on Saturday morning.