A final week in the USA
We spent one final week in the States, with friends, boondocking near the south entrance of Joshua Tree National Park. This gave us time to really button up some final to-do's on the van rebuild and take care of the last items on the going-to-baja checklist. The week consisted of work days, each followed by happy hour(s) by the fire as a group, then retreating to bed after a dinner of beans-n-something. Kerri packed so many dried beans – the exact same beans that we brought to Baja in 2016, then carried around for two years, and still never ate them in all that time – that I am force feeding us beans to lighten the load. After two weeks of near constant farting Kerri says we barely have any beans left. Mission accomplished!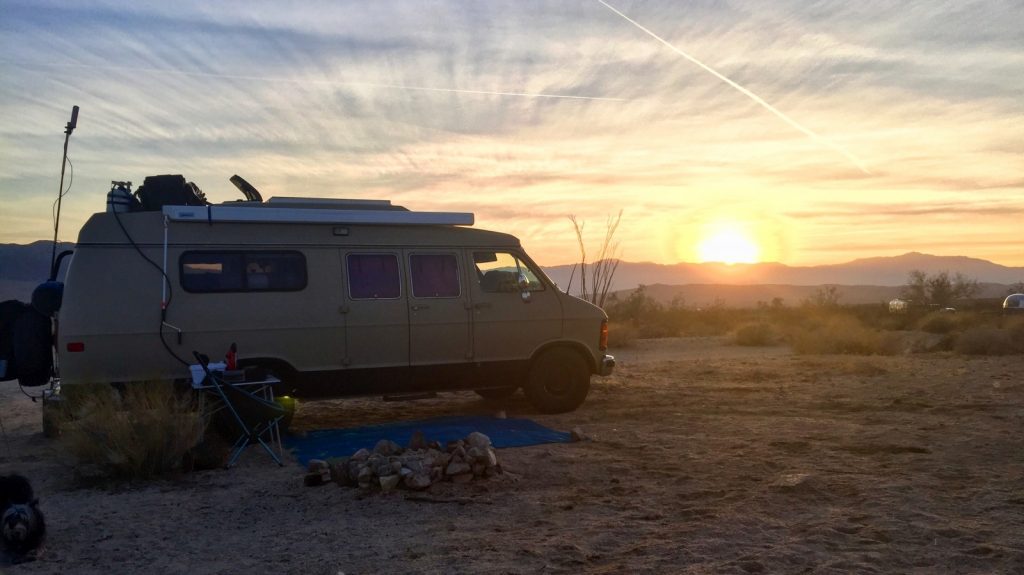 My nephew and his girl came out to camp with us the final few days. They are just re-starting their RV-life in their newly purchased Class-C, after two previous attempts in smaller rigs. It was great to have them around for more then a single night as they learn the more relaxed way to be a nomad.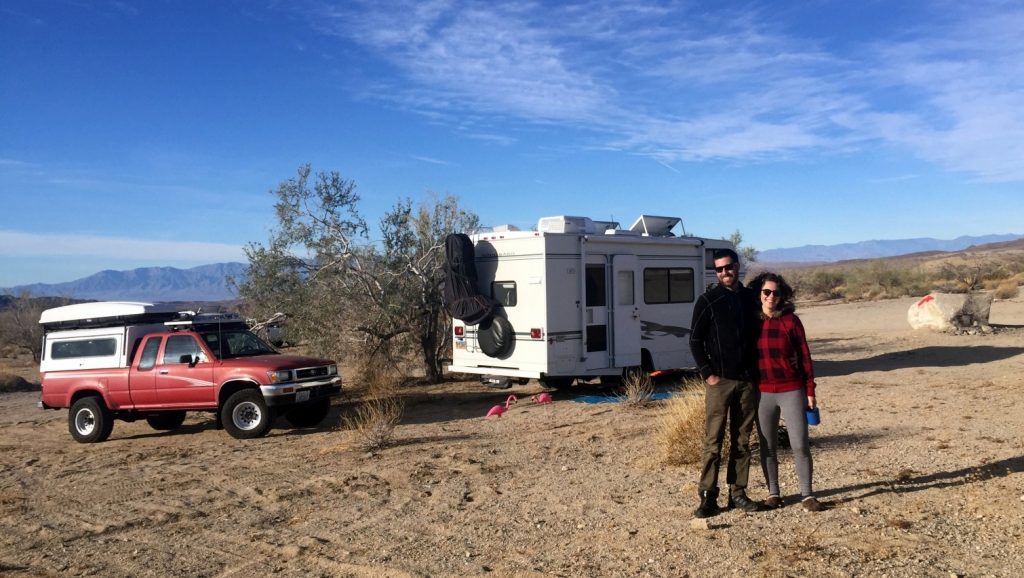 It has been nice to have the extra time before taking on Baja. With the extra projects out of the way, and a large box of items shipped back to the parent's place, we opened up a lot of room inside the van, making life a lot easier. With that, Kerri and I left the group early Monday morning to make it into Mexico as somewhat re-tenured van-lifers.